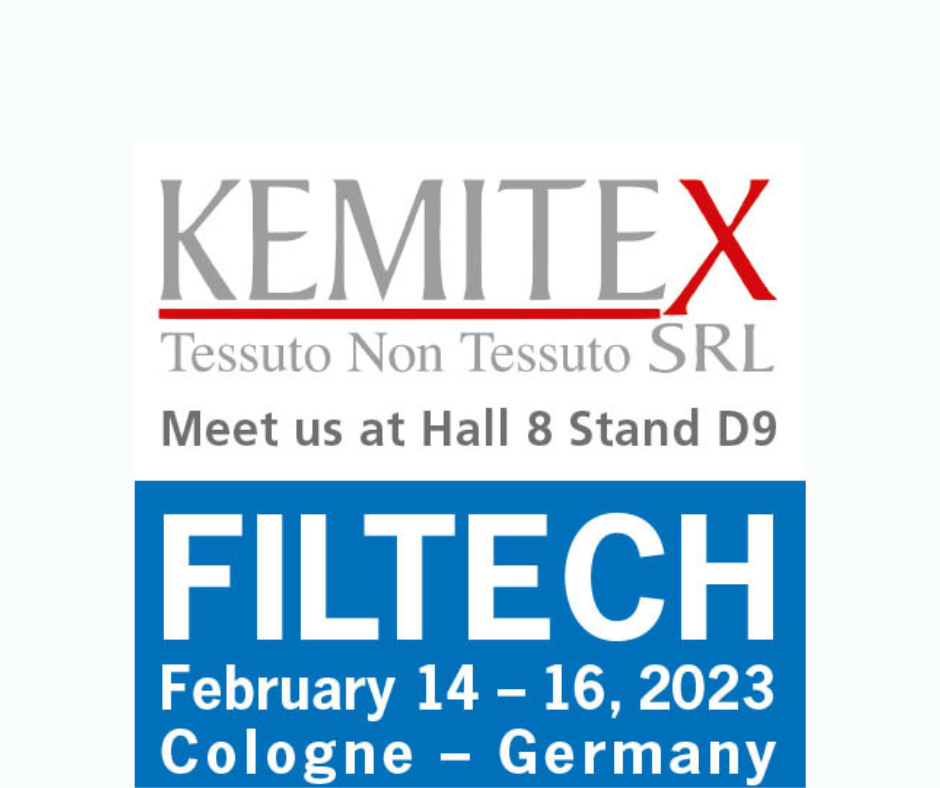 This year as well Kemitex will be present at FILTECH 2023.
With the occasion we will show you our latest innovations in the field of nonwoven fabric for the filtration industry, including activated carbon filtering media against specific pollutants and the patented technology NWF NONWOVEN FRESH, a special treatment on non-woven tissue able to prevent bacterial growth thanks to the certified bacteriostatic properties and in the absence of bactericides.
We also very careful to create solutions with low environmental impact through the development of sustainable filter materials thanks to bio-based and recycled raw materials.
SEE YOU AT OUR BOOTH N. D9 – HALL 8!